MACS and the NDIS
Mobile Attendant Care Services (MACS) is an NDIS registered provider. This registration validates the high standards that MACS works towards, which we respect as an important benchmark for the quality of service.
MACS provides the following services under the NDIS:
Daily personal activities (personal care support)

Assistance with household tasks (domestic and household tasks)

Community, social and recreational activities

Transport

Coordination of supports
To find out how MACS can assist with your NDIS supports, contact our team.
About the NDIS
The National Disability Insurance Scheme (NDIS) supports people with permanent and significant disabilities that affect their ability to take part in everyday activities. The NDIS will fund reasonable and necessary support that helps people with disabilities to achieve their goals. 
People with disabilities can choose:
the type of support they receive within the budget of their NDIS plan, 

when and where they will access that support, and 

which service provider will deliver that support.
Find out more about the NDIS here.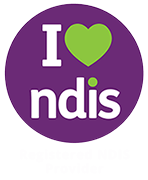 Applying for the NDIS
You will need to complete an Access Request Form, which is available from the National Disability Insurance Agency (NDIA) on 1800 800 110.
If you will be turning 65, we encourage you to apply as soon as you can. Your eligibility will be taken from the date you apply, not the date you turn 65.
Pricing
MACS is committed to providing quality support and going above and beyond for our customers. 
We charge TTP rates for some of our NDIS services. TTP is a "Temporary Transition Payment" that is made available to providers to assist with the additional costs associated with transforming their service delivery and meeting the requirements set out by the NDIS Quality and Safeguards Commission.
NDIS Quality and Safeguards Commission 
The NDIS Quality and Safeguards Commission is an independent agency established to improve the quality and safety of NDIS supports and services.
If you have a concern about your current NDIS supports or services, it is important that you talk about it. Complaints are important. They help us understand what the people we support value and improve the quality of services that we provide.
If you feel comfortable, we encourage you to raise your concern with MACS first. This is often the best way to have your issue resolved quickly. If we are unable to resolve your concern or complaint, then you should seek further support from the NDIS Commission by phoning 1800 035 544.
To find out more, visit www.ndiscommission.gov.au