About the NDIS
The National Disability Insurance Scheme (NDIS) is here, it's real and it's rolling out right now here in Brisbane.
The NDIS supports people with a permanent and significant disability which affects their ability to take part in everyday activities.
The NDIS will fund reasonable and necessary supports that help people with disability to achieve their goals. The NDIS will not fund supports and services that are funded under mainstream services, but they will help the person with disability connect to those services.
People with disability are able to choose the types of supports they receive within the allocated budgets in their NDIS plan, when and where supports are accessed and which service providers they will use to deliver the supports.
At MACS we thinks this is great as putting our service users at the centre of decision-making is how we've always worked, and is the way we'll continue to work.
Find out more about the NDIS here: http://www.ndis.gov.au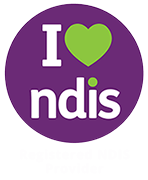 MACS and the NDIS
MACS is a registered service provider under the National Disability Insurance Scheme (NDIS) meaning you can use your NDIS Funding to access services and supports here. We work with you to create a support plan that matches your individual goals and aspirations.
Services MACS provide under the NDIS include:
Daily Personal Activities (Personal Care Support)

Assistance with Daily Life (Domestic / Household Tasks)

Assistance with Social and Community Participation (Community Access)

Coordination of Supports
To find out more about how MACS can assist you with your NDIS transition contact our friendly team.
Our Schedule of fees (NDIS TPP rates) can be downloaded here (pdf, 228 KB)
Applying for the NDIS
To apply, you will need to complete an Access Request Form, which is available by contacting the National Disability Insurance Agency (NDIA) on 1800 800 110.
If you will be turning 65, we encourage you to apply as soon as you can. Your eligibility will be taken from the date you apply, not the date that you turn 65.